The biggest band of South Asia!
JUNOOOOOOOOOOOOOOOOOOOOON!
In the video: The U2 of Pakistan claimed the best international act award at channel [V] in 1998 beating the sensations like Backstreet Boys, Boyzone, Aqua, Prodigy and Sting!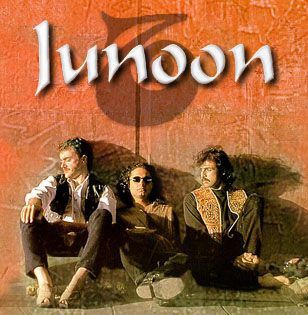 With the dismemberment of this "one of the biggest bands of the world" way back in 2005, the Pakistanis long for other bands, now, to make their mark THIS MUCH BIG in the world!